Meet Frankie, Darlene, and Pam
Three Central Ohio sisters, all impacted by cancer, who found Cancer Support Community Central Ohio, a place to turn for support, education, and strength – a place where Community Is Stronger than Cancer.
Sisterhood and Survival: The Inspiring Journey of Frankie, Darlene, and Pam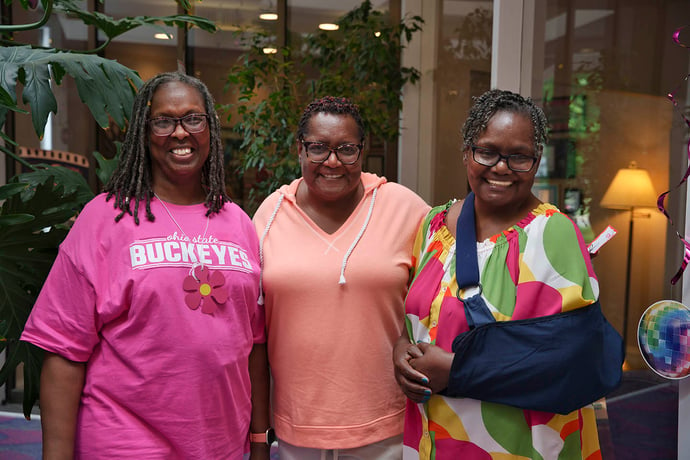 This is one of our families, individually impacted by cancer, that found Cancer Support Community, a place to turn for support, education, and strength – a place where Community Is Stronger than Cancer. Read on to learn more about their story.
Make a donation today to ensure we can keep providing cancer support by licensed professionals to our community at no cost to them.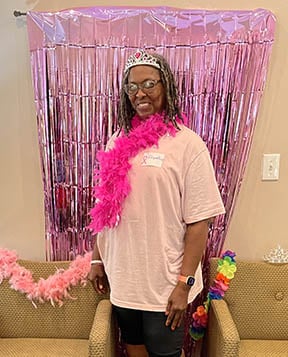 Meet Frankie
"I'll never forget the day I was informed that I had breast cancer. I couldn't believe it. I did tell the doctor, 'I believe you've got my test mixed up with someone else's test.' But the doctor stated, 'No, this is your test.'"
Frankie was at work when her doctor called with the diagnosis. "I felt so alone," she offered. "When I got off work, I sat in my car and prayed that I would do whatever I had to do to get through this and not be a burden to my family."
Frankie learned about Cancer Support Community from a friend. "I became involved with the Girlfriends Circle cooking classes," she said. "They taught me to eat healthier and change my diet around the foods I grew up with." She has also found opportunities to socialize at Crafter's Corner and the drumming circle. "Overall, I've enjoyed everything that I have attended," Frankie noted.
"Without the group's support, I don't know how I would have been able to go through this journey," Frankie reflected.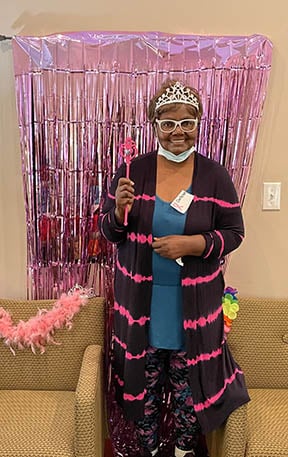 Meet Darlene
Not long after Frankie finished treatment, her sister, Darlene, was diagnosed with breast cancer. Naturally, Frankie introduced her to Cancer Support Community, and they started attending classes together.
"When you have cancer, no one tells you where to go. Cancer Support Community has been there to answer questions," offered Darlene. "I don't know what I would have done without them."
Darlene brings her daughter and grandkids to some of the programs. She also enjoys the meditation classes. "Sometimes you need to step back and just enjoy life, put things on the back burner. We all need relaxation."
"Meeting other people who are going through the same journey I am on has been helpful. I am just appreciative of being there." Darlene said.
Help us continue our mission to support anyone impacted by cancer. Make a donation today. You can learn more about our programs and services here.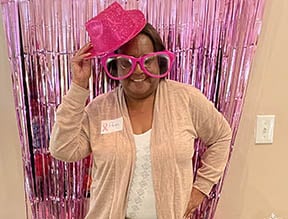 Meet Pam
Supporting both Frankie and Darlene throughout their journeys, Pam also started attending programs at Cancer Support Community as a caregiver.
Pam enjoys the Cooking for Wellness classes, meeting people, and learning from Cancer Support Community's abundant resources library. Pam said, "If it weren't for Cancer Support Community, I don't know where my sisters would be. They needed the support, and I needed the support to support them."
Join us in our mission to provide ongoing support to individuals affected by cancer. Your donation, no matter the size, makes a difference. Make a donation today.
THE PHYSICAL AND EMOTIONAL challenges of cancer and its treatment can be overwhelming even after treatment. Long-term survivorship care is an important step in the cancer journey to keep survivors, and their loved ones, on the path to living a healthy, fulfilling life after cancer. At Cancer Support Community, we provide community programs and resources, from teaching participants to change eating and exercise habits, and managing long-term physical side effects to returning to work, just to name a few.
Your gift means that cancer survivors, caregivers, and their families – like Frankie, Darlene, and Pam – have benefited from this community – at no cost. The cancer road is unique to each and every journey. But no matter how many twists and turns, Cancer Support Community Central Ohio holds the key by supporting, empowering, and embracing each person with, through, and beyond cancer.
Please join us in supporting cancer survivors, their caregivers, and family members by making a gift to Cancer Support Community today. Every gift matters!
As a nonprofit organization, we depend on the generosity of caring friends like you to ensure that no one in Central Ohio faces cancer alone. Your gift makes a tangible difference in the lives of those we serve.
We are honored to host this vibrant community of incredible people. We couldn't do it without you! Read more Cancer Support Community Central Ohio Stories here.
Your Gift Makes it Possible for Anyone Impacted by Cancer in Central Ohio to Get Free Access to all of our Cancer Support Resources
At Cancer Support Community, cancer survivors and their caregivers have a place to share their experiences, learn from others, and develop bonds that help sustain them through the journey.
Together, we are creating a place where Community Is Stronger than Cancer, for all those impacted by cancer, at any stage of the cancer journey and into survivorship. Thank you for all that your support makes possible.
Donate Today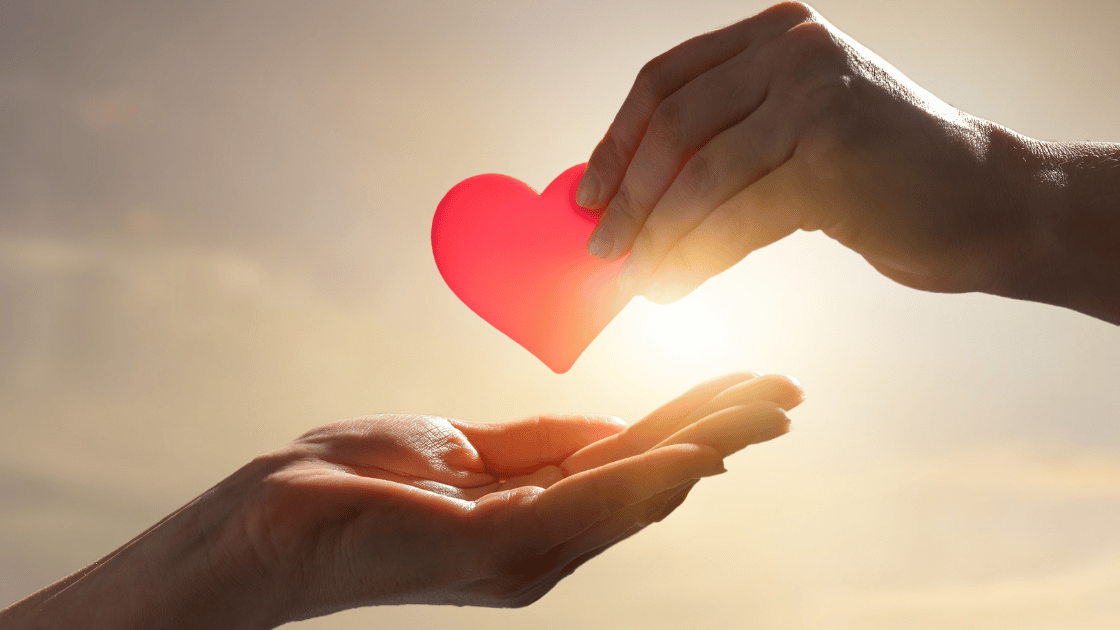 Learn More
Programs and Events

Learn More
My Cancer Manager℠ app
Make A Difference for Someone Living with Cancer
DONATE HERE

Learn More
Sign Up for our free newsletter
With MyLifeLine.org We Believe Community Is Stronger than Cancer
LEARN MORE