Girlfriends' Circle Series at Cancer Support Community Central Ohio
This educational series explores beauty products marketed toward black women, the potential carcinogens they contain, and safer alternatives. Join new panelists and experts for each class in this series.
Presenters:
Luv Robinson C.L.P CLSO Aesthetic Inclusion Manager, Cynosure, LLC.
Lily Kunning Community Herbalist
Further Presenters to be announced.
When: 6 PM - 7 PM
Where: Virtual via Zoom
Call 614.884.4673 to register or click here.
More dates coming soon!
Previous Girlfriends' Circle Series
Girlfriends' Circle Series #1: Let's Get Real About The Carcinogens in Black Hair Care Products
Get a recording of the past program here: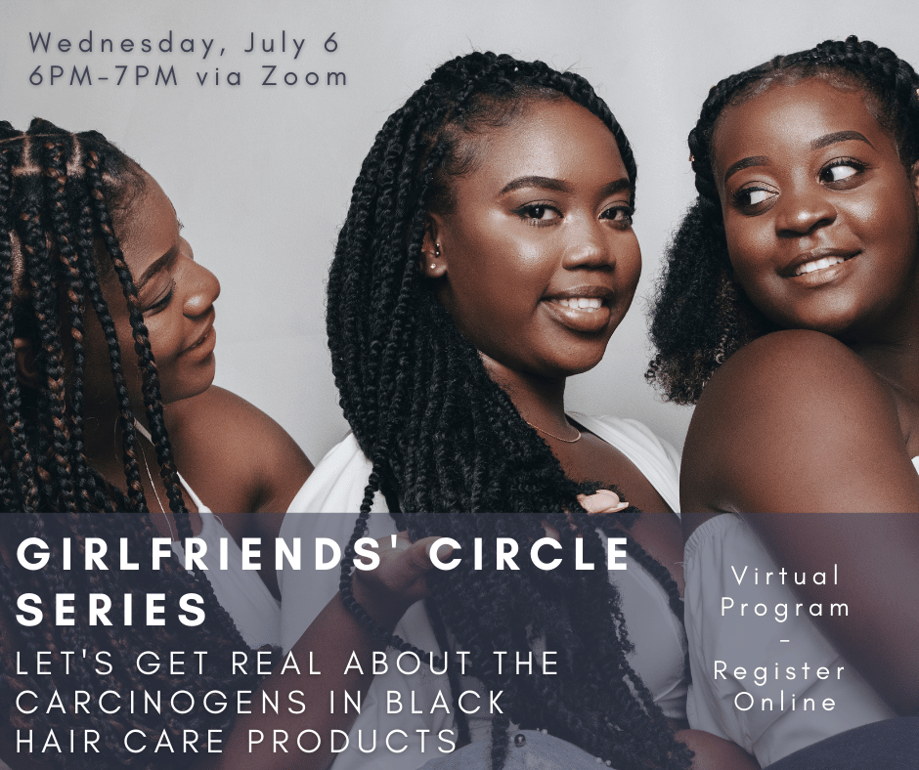 Read Our Diversity, Equity, and Inclusion Statement
Learn About Cancer Facts Among African Americans
Take The Cancer Experience Registry Now