I Will Survive! Disco Party
For Patients, Survivors, Caregivers, and Families
Join Us!
Friday, June 2
Cancer Support Community Central Ohio
1200 Old Henderson Road
Columbus, Ohio 43220
Free Admission and Free Parking
Brought to you by: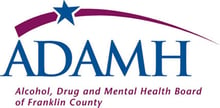 Join us for a fun afternoon to celebrate YOU!
To us, everyone who is impacted by cancer is a Survivor.
11:00 am – 1:30 pm - Vendor Fair
11:00 am – 1:00pm - Lunch Available
1:30pm - Jell-O contest judging
2pm - 4pm - Disco Line Dancing
3:15pm – Costume Contest
4pm - Raffle Drawing
4:15PM - Navigator of the Year Nominees Honored
4:30PM - Survivor Stories and Cake
We are looking forward to seeing you there!