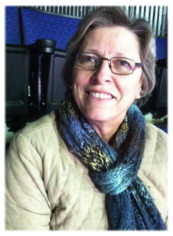 Meet Jeanne.
Jeanne Grothaus, Executive Director of Central Ohio Diabetes Association, has been touched by cancer.
"My daughter was 3 years old and my son 7 when my husband was diagnosed with cancer in 1988," she recalls. "He was at the gym working out one day…and the next, we were told he had six weeks to live."
Jeanne is turning her family's experience with cancer into something positive at Cancer Support Community Central Ohio by making an initial gift to help fund KidSupport™, a program for Central Ohio children ages 4 through 12 who have been impacted by cancer.
"It was so hard for our children to see their father go from being healthy and well to being so sick," she recalls. "What was even harder for the children was the three years of watching Daddy–and Mommy–struggle with the disease, and of course, coping with his death in 1991."
During this time, Jeanne was proactive in making sure her children had the emotional support they desperately needed. John and Jeanne's daughter Leslie and her brother attended groups for children who were affected by cancer. Leslie, who is now an adult, spoke with us about her memories of attending the groups as a small child.
"One of the biggest lessons I learned was that what was happening to my dad was not my fault," says Leslie. "I learned sometimes bad things happen, and we don't always know why."
Testimonials
Share Your Story
If you are interested in sharing with us the story of your journey or a loved one's journey with cancer, please email Debbie Beyer or call 614.884.HOPE (4673).
...So that no one faces cancer alone
Explore the complete Cancer Support Community Central Ohio calendar here